Photo2
Photo Gallery
In our photo page we have displayed photos of the areal view of the K.C.C. Village as it was before, as it is now and as it will be in feuture if at all our dreams will come true.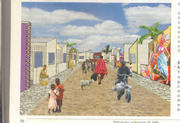 Sample Photo No.1 Is the areal view of feuture K.C.C. Estate as drawn by MR. CEZARY BEDNARSKI of Studio Bednarski London for information visit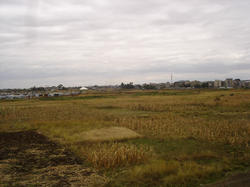 This sample photo No. 2 is an arieal view of K.C.C. Village as it is towards Umoja Estate partly seen in the arial view. Kangundo Road cuts across between Umoja Estate and K.C.C. as it is seen in the picture
Sample Photo 2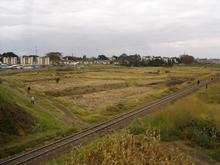 Sample photo No. 3 is the Arial view of Kariobangi South Maossonetes the maissonetes are adjacent to the Village and the Nairobi/Nanyuki Railway cuts across between the Maisonnetes and the K.C.C. Village as it is seen in the picture.
Sample Photo 3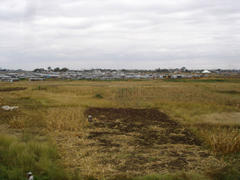 Sample photo No.4 is the arial view of the Village from Outering Road point over the Railway Bridge towards Kenya Co-perative Creameries Main Factory which is just outside the Village, as it is seen in the eastern side of the Village
Infront of the Village on the Northern side is an open area meant for the Second Nairobi Wholesale Market currently used by the slum dwellers for cultvating.
Sample Photo 4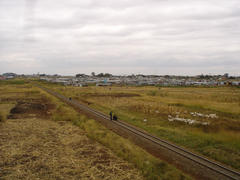 Sample photo No.5 Is people grazing their goats for commercial purposes alongside the Nairobi Nanyuki Railway line just adjacent to the K.C.C. Village in the land meant for the Construction of the second Nairobi Whole Sale Market.
Sample Photo 5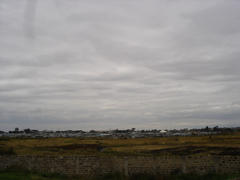 Again this is an arial view of the Village.
Sample Photo 6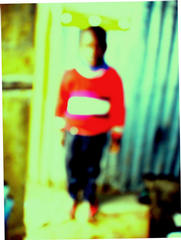 One of K.C.C. village kids by the name Moses Mwangi. Moses is just one of many kids in this village who does not get the required three square meal owing to the poverty bites in this area.
Free
Feel free to download and use images.